Department of Public Works
| | |
| --- | --- |
| Hours | 7:00 am - 3:30 pm Monday thru Friday |
| Phone | 315-656-7574 |
| Fax | 315-656-0287 |
| E-Mail | minoadpw@twcny.rr.com |
| Address | 100 Kalin Drive, Minoa, NY 13116 |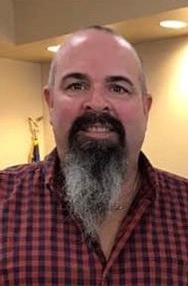 Tom Petterelli
DPW Superintendent
315-952-8367

The Department of Public Works employs five full time laborers a full time mechanic and five part time laborers as well as a Superintendent and Assistant Superintendent who are responsible for snow removal, drainage, seasonal maintenance for approximately ten (10) miles of roadway within village. Daily and seasonal work responsibilities include curbside pick-up, park maintenance, cleaning and repairing the sanitary and stormwater collection systems, village owned building maintenance, tree assessments, sidewalk maintenance, and seasonal leaf pick up.

If you need assistance or have questions please don't hesitate to contact Tom Petterelli, DPW Superintendent at (315) 952-8367 or James Landry, Assistant Superintendent at (315) 530-8968.

Our curbside trash pick-up is accomplished on Tuesday and Wednesday of each week unless a holiday falls on one of those days and the pick up date moves to the next business day.
Rubbish / Trash Routes:
| | |
| --- | --- |
| Tuesday: | All of Minoa south of Helfer Lane and east of Cheryl Lane including Minoa Farms |
| Wednesday: | Canterbury Woods and Royalton from Cheryl Lane west including all of Helfer Lane |
Trash and yard waste and miscellaneous debris should be in compliance with the curbside collection policy (see download below).
ALL NIGHT PARKING PROHIBITED
No vehicle shall be parked on any street or highway in the Village of Minoa between the hours of 1:00 a.m. and 7:00 a.m. from the first day of November of each year to the 15th day of April of the following year. Violation of this law (147-7) will result in a appearance ticket and or vehicle being towed.
Thank You for your cooperation