District News
Viewing 1 - 2 of 2 stories
Pizza with the Mayor:

Have questions, concerns or just want to chat with the Mayor of Minoa, Bill Brazill? I will host at Trappers II "Pizza with the Mayor" the last Wednesday of the month from 6-7pm. I recognize that our residents are our greatest assets, and that people often feel more comfortable talking about issues that concern them in an informal setting. There won't be any speeches and there won't be an agenda. This will give the community the opportunity to sit down with me and for a few minutes express any concerns or ask any questions they might have. Constructive criticism is welcome and no reservations are required. Free pizza and soft drink will be provided. This event is postponed until further notice!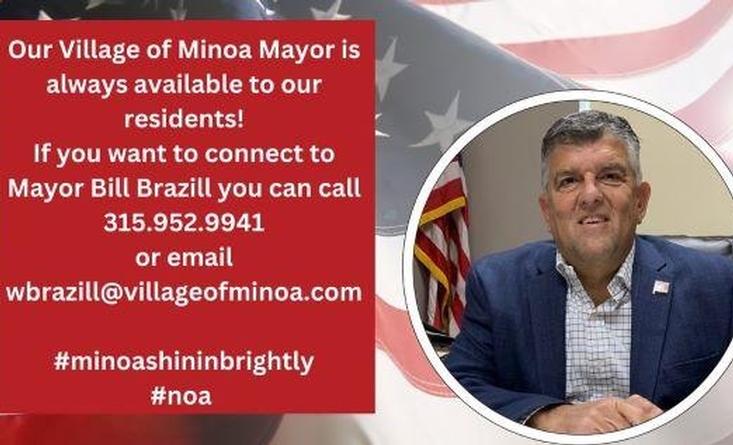 Village Election Postponed until April 28th:

VILLAGE ELECTIONS DELAYED UNTIL APRIL 28 In an effort to keep New Yorkers safe during the COVID-19 pandemic, Governor Andrew M. Cuomo today issued an executive order delaying village elections statewide until the April 28 primary election. "Our top priority has been keeping New Yorkers safe and stopping the spread of the novel coronavirus," Governor Cuomo said. "Public health officials have been clear that reducing density is one of the most effective ways to stop the spread, and delaying village elections will help ensure poll workers and voters are not potentially exposed to the virus and at the same time maintain integrity in our election system."
Viewing 1 - 2 of 2 stories